The VenueNow platform makes adding new spaces a simple process, particularly handy if your venue(s) have multiple spaces listed.
To add a new space to your venue, simply go to the 'Spaces' page with your Dashboard and select 'Add new'.



Then, select the venue you wish to add a new space to from the drop-down menu. Alternatively, you can click the add a new venue button to add a new venue location.



You will then be taken through our listing process where you can fill out the details of your space.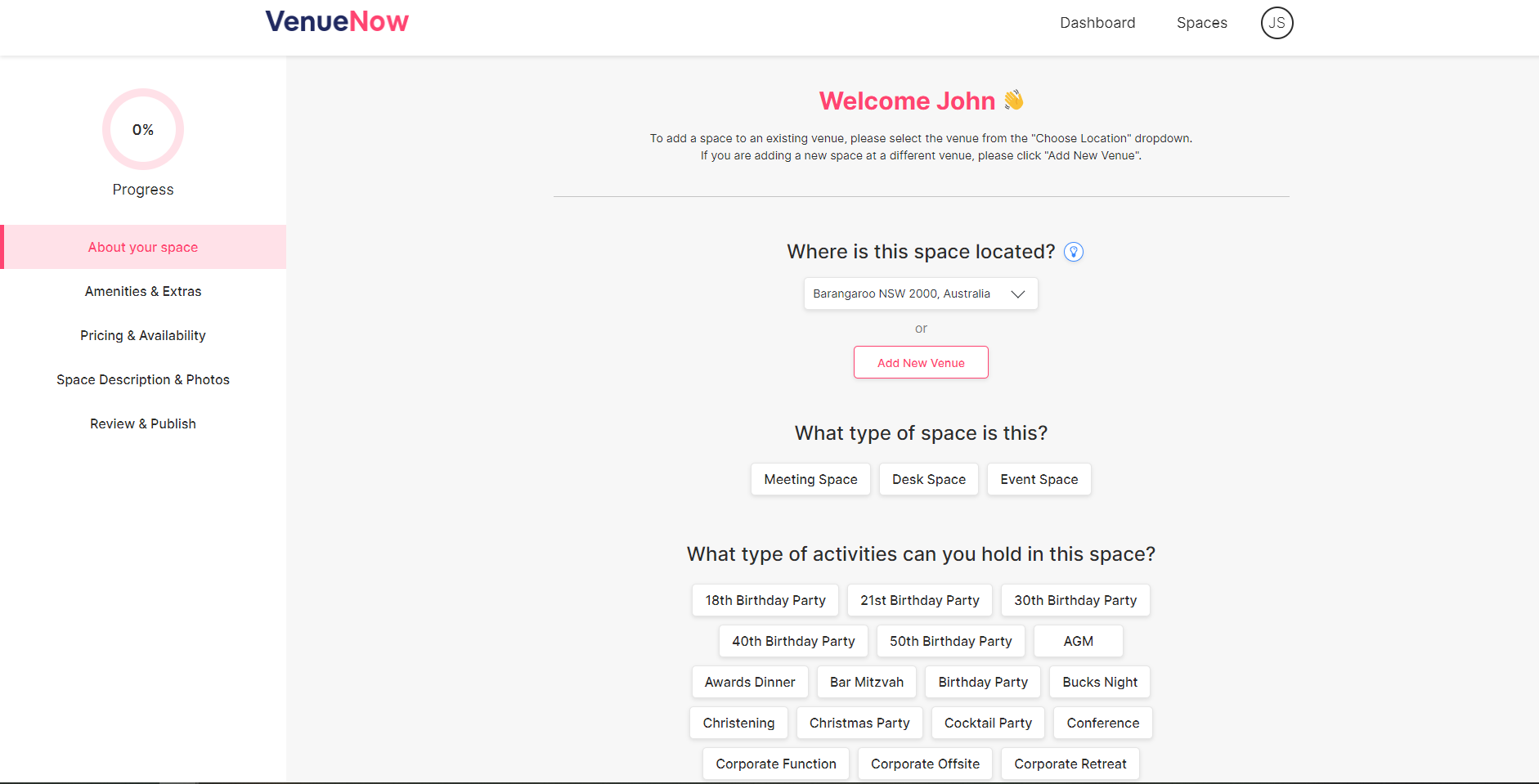 Once you completed the listing flow you can then publish your space for the VenueNow team to review.
We run through our listing process in more depth with the knowledge articles we've published below. For more information on specific parts of the space listing process, you can click the links below.