Once you've completed the About your space section you will find yourself on the Amenities & Extras page. You will have the opportunity to show the extra amenities that your space offers to guests and what else they can add to their event.

Simply click on the respective buttons to select what you have available in your space.
You can click once to highlight them in red, meaning that they are included or come free of charge.
Alternatively, you can double click the button to highlight them in blue, meaning the amenities will come at an extra cost to the guest.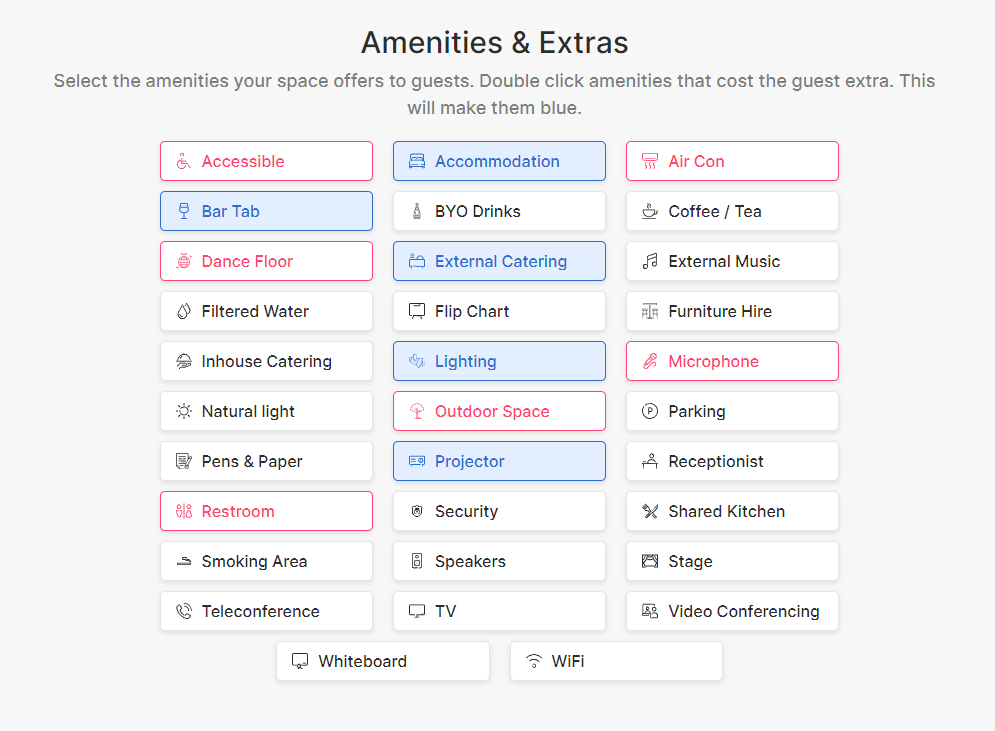 Once that's completed, you can then scroll down to add a menu or package.

Click Add a Menu or Package and you can begin filling out details of your package.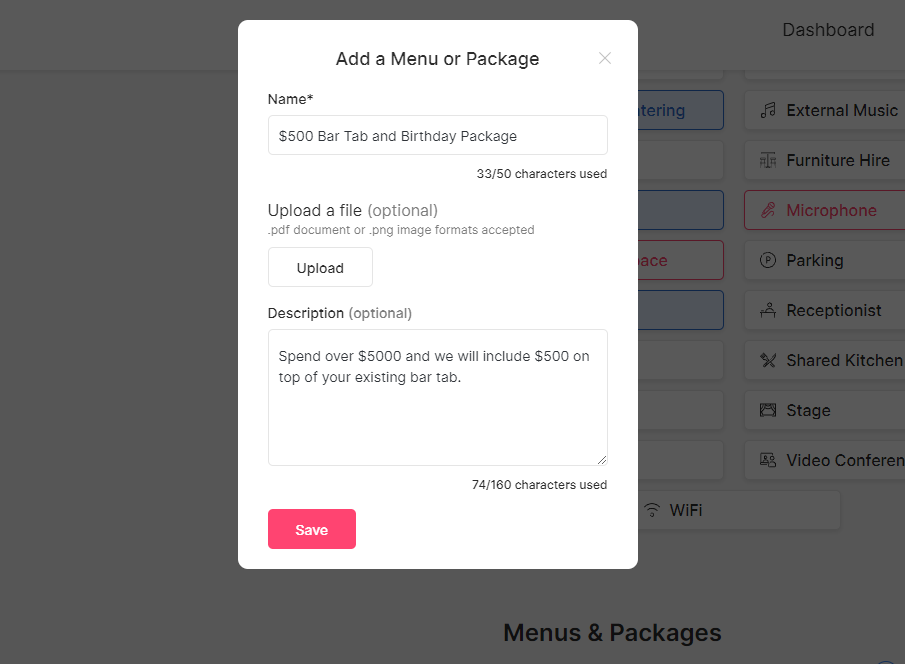 Simply click the Save button when you're done. You should see your package appear in a module like this.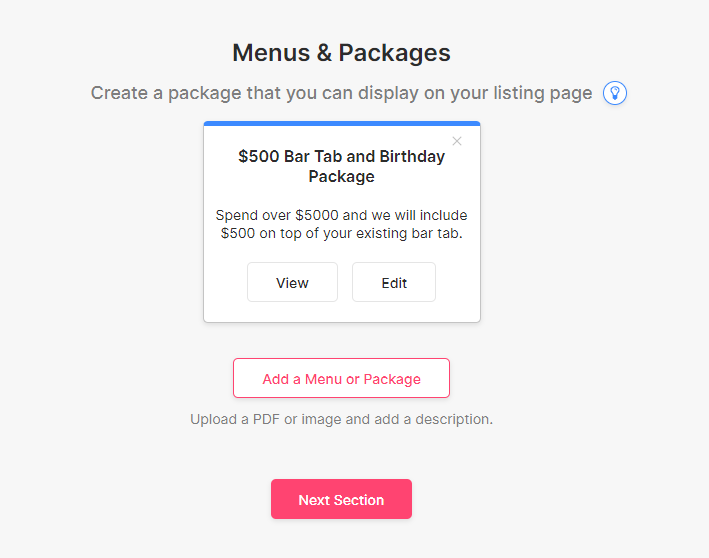 Click Next Section when you're finished to move onto the Pricing & Availability component in our listing flow. For more in depth information on how to approach adding your pricing and availability, click here.