We make listing on VenueNow a quick and simple process. Follow the steps of our online listing wizard to get yourself up and running within minutes. Click the "List Now" button to get started.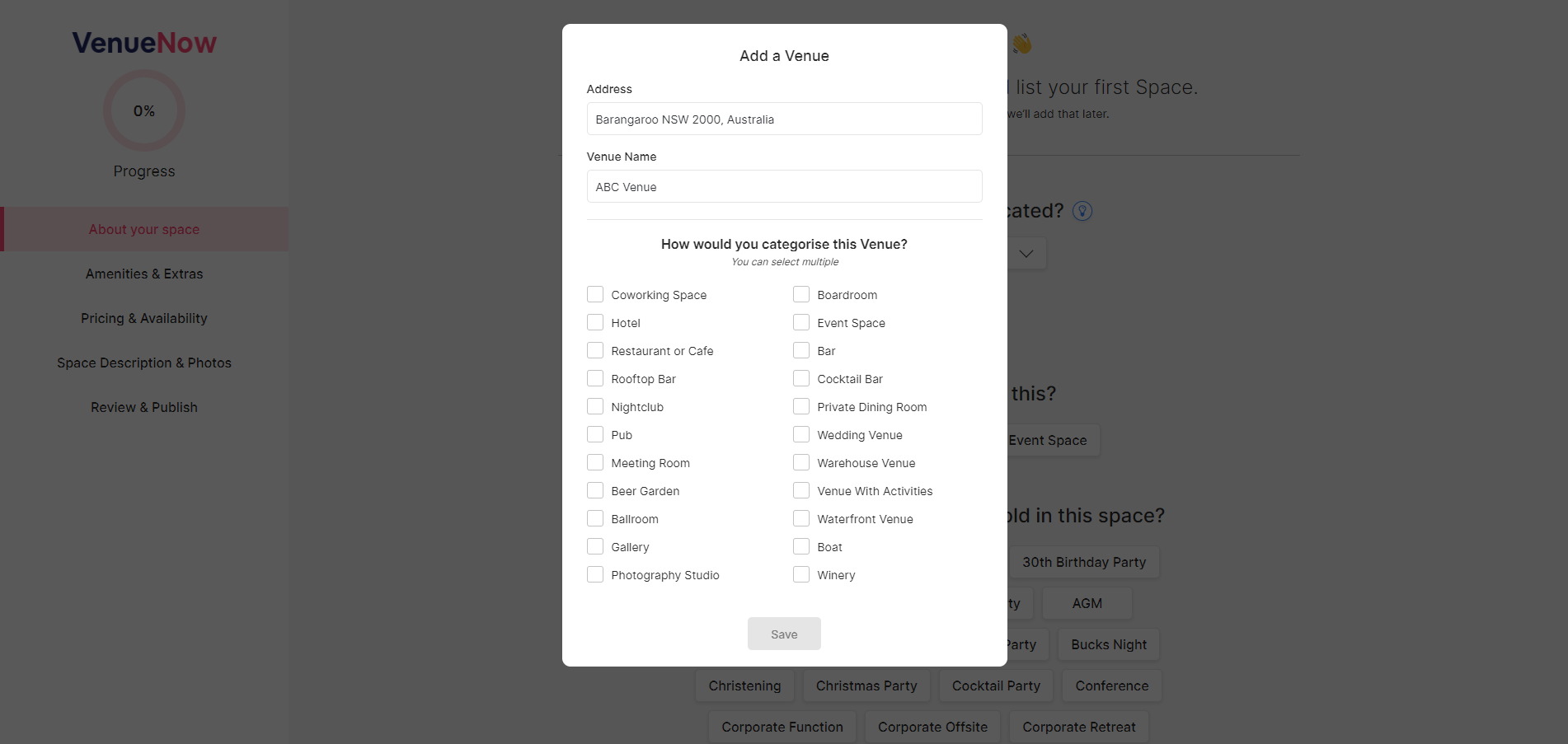 Once you have entered our online listing wizard, you will be asked to type in the Address and Venue Name for the venue(s) that you are looking to list. We define venues as a single address so a venue can have multiple spaces within it that may be available to book.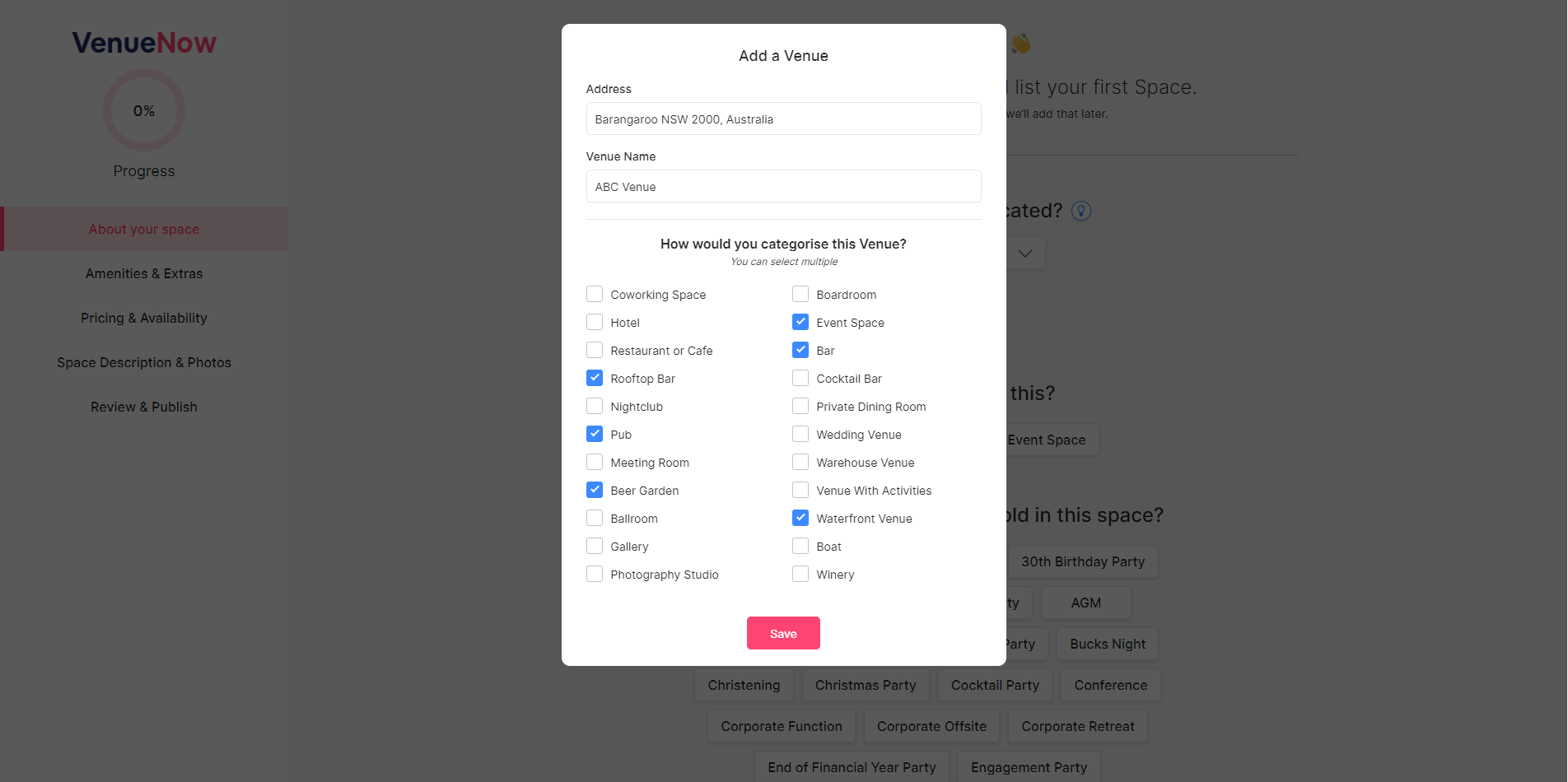 Once completed, you can then select the categories that best describe the venue. It is recommended that you select multiple to allow consumers to have a better idea of what your venue specialises in and what events can be held there.
Once that's completed, you will then need to list the spaces within these venues that consumers can book. You can check out how you do that by clicking here.