You can select the different types of events you'd like to associate your space with by going to Spaces > Edit > About your space
We recognise that each space in your venue is unique and can hold different types of events. We give you the opportunity to associate your space with multiple types of events to boost your space's exposure in your customers' search results.
Step 1
Start by navigating to the relevant space listing on your space page. Click Edit to begin making changes to its details.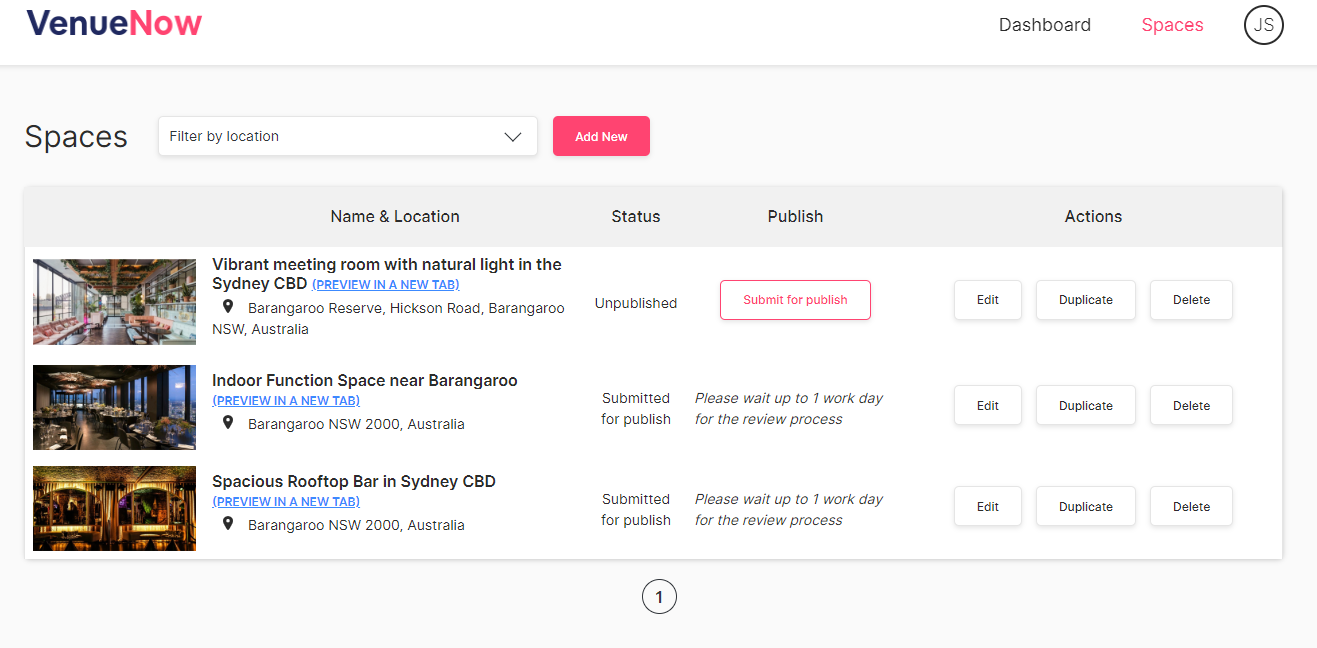 Step 2
Make sure you're on the About your space section. Scroll down until you can see the "What type of activities can you hold in this space?" section. Simply click on the different options that relate to your space the most. We recommend you include up to 5 different activities to help surface your space in the most relevant searches.