You can change your venue's type by going to Company settings > Venues and making changes to your venue type.
Step 1
Click on your initials in the top right hand corner to reveal the drop down menu. Then select Company settings.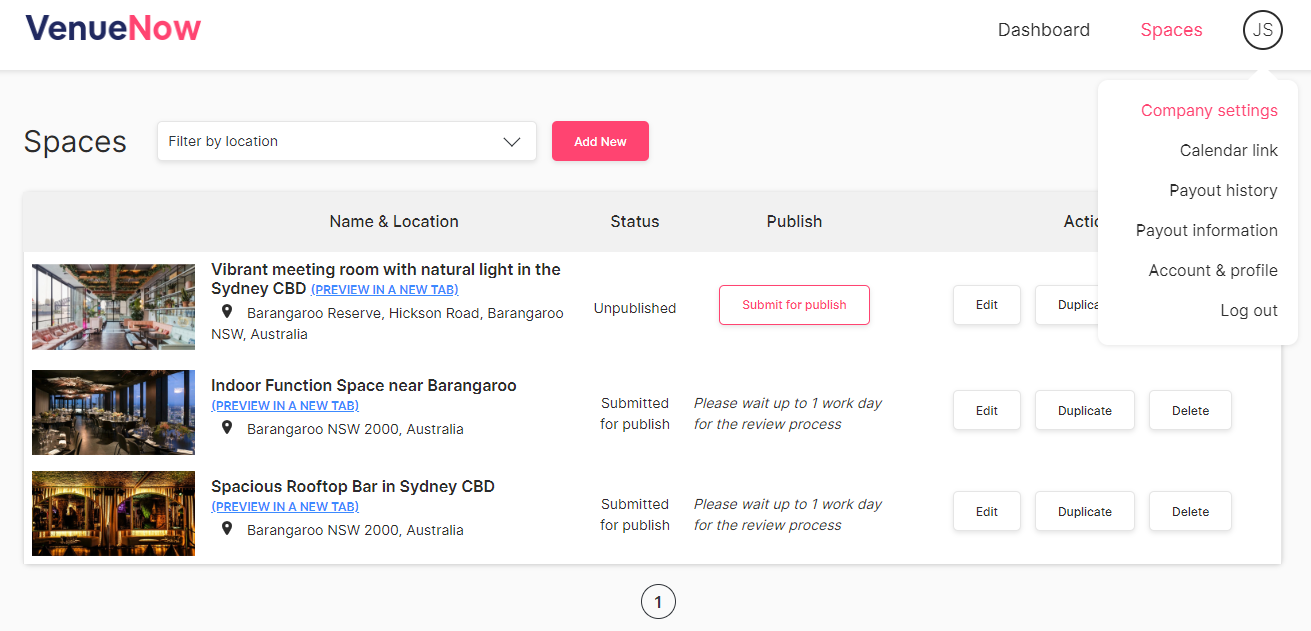 Step 2
Click on Venues on the left hand side. You should be able to see a list of venues that you have listed on your account. Simply click the blue Edit button to make changes to its details.



Step 3
The venue's details will then pop up. Navigate to the Venue Type and you can check and un-check any venue types as you see fit. Click the Add button at the bottom left to save any changes you've made.