Having quality and up to date photos on your listing is important for receiving leads. You can easily add, remove and edit your listing's photos by going to "Spaces" > "Edit" > "Space Description and Photos" > "Upload Photos".
Having quality photos on your listing is one of the most important ways to give customers a clear idea of what activities your space could be used for. This will subsequently lead to you receiving higher quality leads and help you with converting sales.

We recommend you add at least 4 high resolution photos of your space in landscape view.

---
Step 1
Go to the Spaces page. You should be able to see all your listings in the one place. Navigate to the space that you want to add photos to and click the Edit button.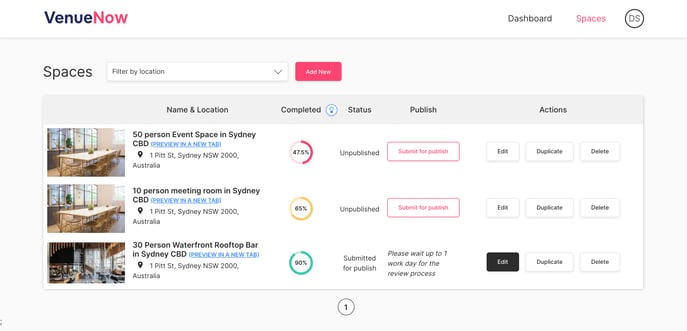 Step 2
Click on the Space Description and Photos tab on the left. Navigate to the bottom of the screen and click on the Upload Photos button.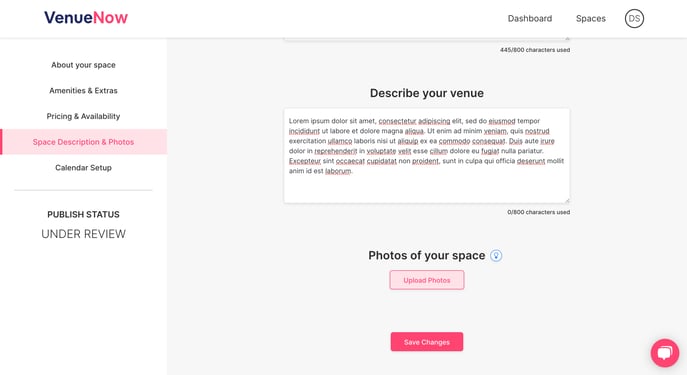 Step 3
You will see a pop up prompting you to upload your photos. Simply drag and drop the relevant photos or click into Browse to start searching for them. You should see your selected image every time you upload your photo.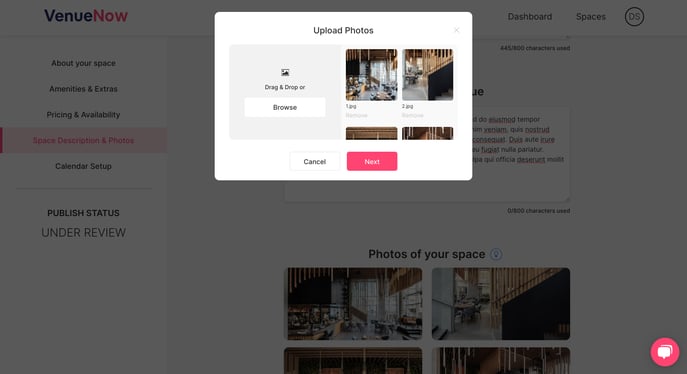 Step 4
You will then be given the opportunity to crop your photos or add filters as you see fit. Please note that it is important that your space's photos look good but are also an accurate representation of the space itself. Simply click the Save All button when you're done.

Depending on the number of photos you're adding, it can take a bit of time to save the photos so please be patient and wait for the next screen to appear.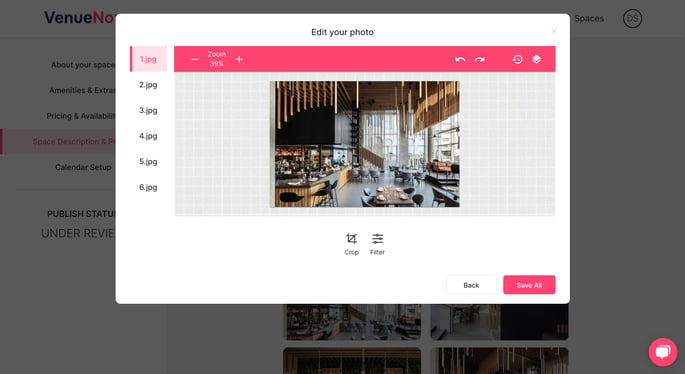 Step 5
You will then be prompted to select a Featured Photo (also known as a profile photo). The profile photo is the main image that's shown on your space's listing page and search result card. Let's make sure it's a good one!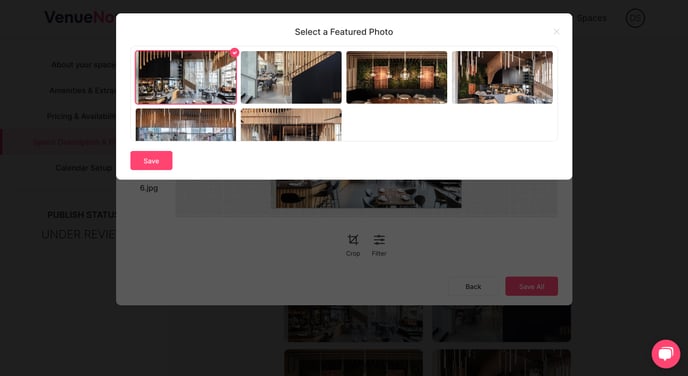 Step 6
Navigate to the bottom of the page. If you'd like to add more images, simply click on the Upload Photo button to the right and proceed through the above steps. Otherwise, if you're not happy with your initial image, you can hover over it and click on the Edit button to make more changes. Click Save Changes when you're happy with your images.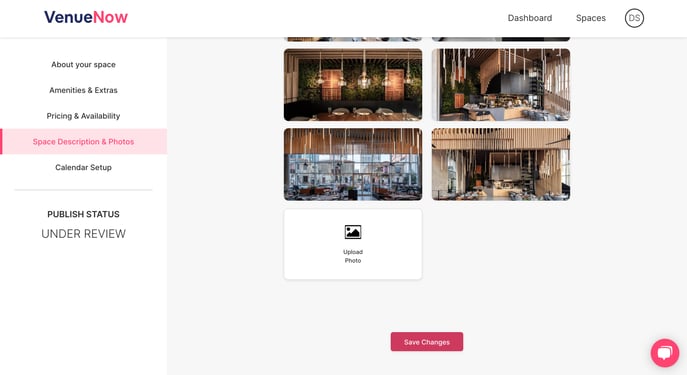 Trying to find how to reorder your photos?