Activities are the categories of events or meetings that can take place in your space
Activities can be updated when creating or editing a space in the "About your space" section.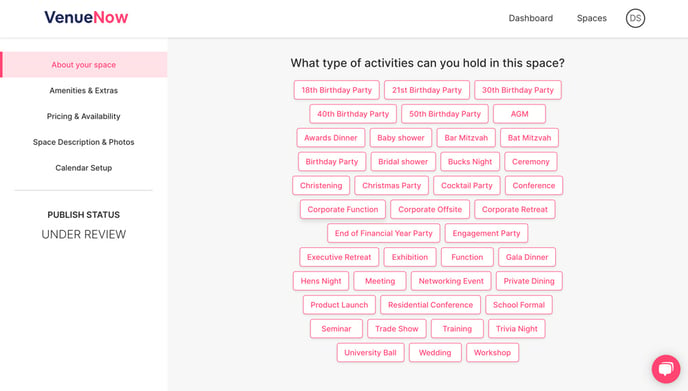 Why are activity types important?
Activity types are important for two primary reasons, search and your optimising space page.

Firstly, when a user is searching for a space, one of the first filters they add to their search is the type of activity their event is for.

The more activity types you have selected, the better your chances of appearing in the search results for a user's query.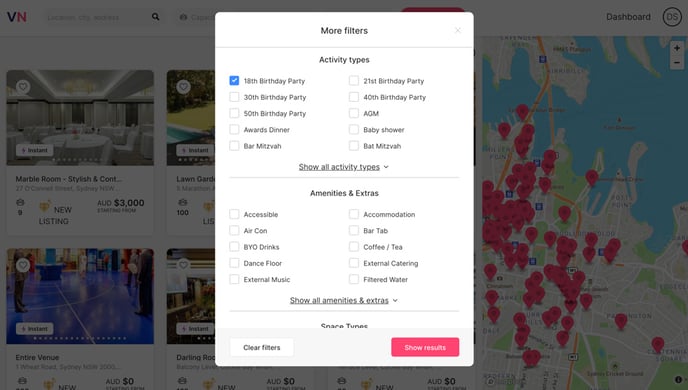 Secondly, the activity types you have selected will appear on your space page for the user to see. This helps them understand if the space is the right fit for their specific needs.